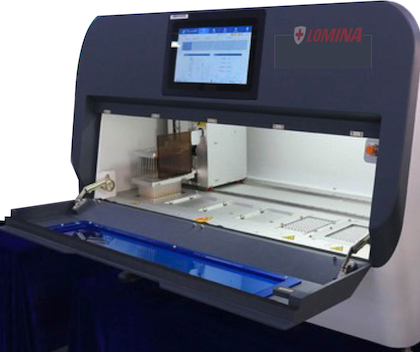 Real Time PCR IVD sample extractor
The LOMINA Real Time PCR System solution with IVD disposable material, automatic extractor and quantitative PCR molecular analyzer.
Usable Biological Material:
The test is developed and tested for the use of nasopharyngeal or oropharyngeal swab samples.
Major Parameters, Characteristics & Limits
Extraction time: 11-60 min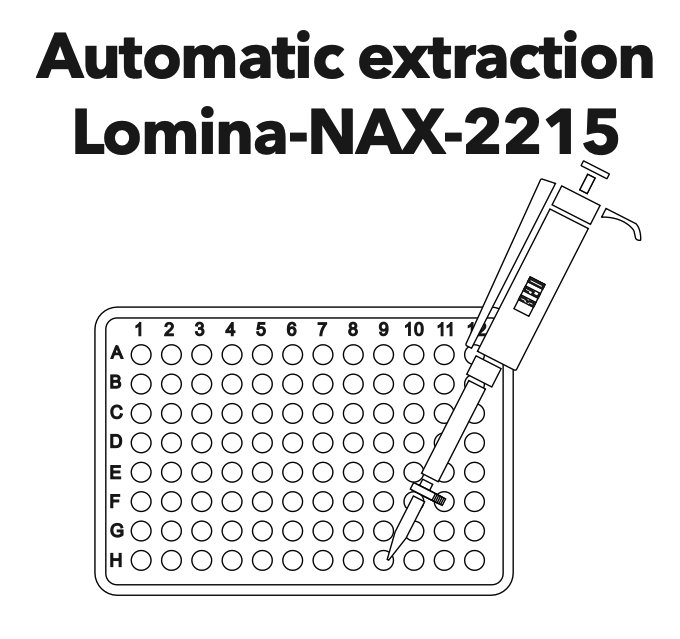 No. 1: Step: "Insert Beads" run in the fourth plate.
No. 2: Step: "Lysis" BlendTime 1 min, horizontal/vertical vibration, Blend 1 S, heating, magnetic inductions
No. 3: Step: "Wash" The operation at 2nd plate – 1 min Blend, vertical shocking, magnetic absorption
No. 4: Step: "Wash2" The operation at 3rd plate – Blending, vertical shocking, blending high grade, magnetic absorption
No. 5: Step: "Elution" The operation  at 6th plate – Blending, horizontal/vertical oscillation, heating and magnetic absorptions.
No. 6: Step: "Abandon beads" The operation at 4th plate – Blending, vertical shocking READY FOR <a href="https://www.lomina.ch/produkty/lomina-pcr-2215/">PCR ANALYZER</a>.